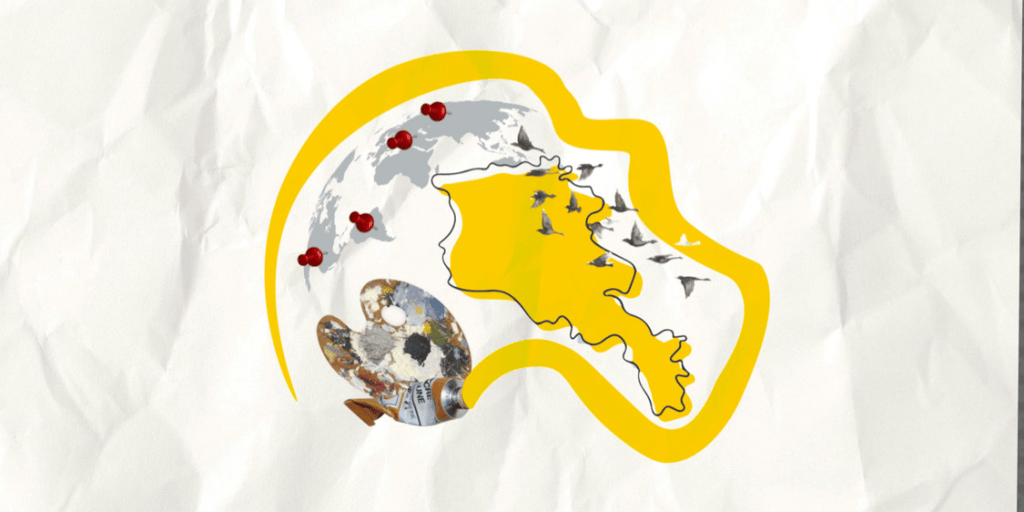 "Oral history matters," boldly declares the motto of the recently concluded exhibition at the Akian Art Gallery, organized by former students of the oral history class and their instructor Dr. Hourig Attarian at the American University of Armenia (AUA). Under the guidance of Dr.Attarian, a group of enthusiastic alumni took attendees on a journey into the personal tales of diaspora, family, identity, and artistry during the seven-day from August 29 to September 4 event titled "In(sight) House."
The space was transformed into a maze of 11 intricately designed corners, each a world unto its own, showcasing stories documented, curated, and presented by students. Every table was a testament to the dedication and creativity of its curator.
One of the standout corners was orchestrated by Samantha Adalia, a recent EC graduate. Samantha's corners proudly displayed a graphic novel that interwove the stories of Armenian diasporans hailing from diverse locations like the U.S., Syria, Russia, Uruguay, and more. The novel tackles the challenges that Armenians of the diaspora face upon their move to Armenia and also narrates Samantha's personal story as a diasporan, spanning three countries – the Philippines, Nepal, and Armenia. The underlying theme is to bridge the gap between native Armenians and the ones in the diaspora, thereby fostering a stronger, united community.
"The purpose of my project is to introduce these foreign experiences to Armenians living in Armenia," explained Samantha, pointing to a map featuring pins marking her diasporan participants' origins. A thread connected all the pins, leading to Armenia, symbolizing unity and convergence.
In a stark contrast of medium yet a similar depth of emotion, Arthur Avagyan's corner was a tribute to the artists in his family, particularly his late grandfather, a renowned 20th-century artist. The highlight was a portrait of his grandfather crafted ingeniously from snippets of his own paintings. Arthur also showcased a portrait pieced together from works of female Armenian artists, a nod to the other talents in his family and a celebration of Armenian female artists.
"It's not just about remembering," said Arthur, an EC alumnus. "It's about understanding, acknowledging, and celebrating these lives and their stories."
From graphic novels to innovative portraits, every story was deeply personal and universally relatable, resonating with attendees and imparting the significance of oral history. The exhibition wasn't just a mere display; it was an experience, immersing visitors into the world of each storyteller.
In(sight) House was a refreshing reminder of the timeless art of storytelling. By embracing oral history, AUA students have amplified voices, shared legacies, and showcased the enduring power of human connections.